You can now search for IKEA products using an image
How does it work?
Upload an image of a piece or combination of furniture
Your privacy is really important for us! Please, do not upload images with people.
View results of similar or different products
The products that will appear in the results list will be either similar or different.
Discover the same or similar products to what you are looking for
You can now find any IKEA product you are looking for easily and quickly using our image search function
Supports JPEG, PNG files up to 5MB
How to enjoy a healthier home
Living a more sustainable life is about protecting the environment – it's also about improving your personal health and well-being. Decent air quality, adequate physical activity and good sleep are important for everyone. Here are some small ways you can make a big difference for your health and the planet.
Make a move to stay in shape
An adult should aim for at least 150 minutes of moderate-intensity, physical activity each week. A range of mental and bodily health problems can result from the lack of enough movement.

Of course, many people have desk-based jobs and the gym isn't always an option. But there are ergonomic products for the home or office that can help.

The LIDKULLEN active sit/stand support is a case in point. A special mechanism helps to keep your body in constant motion while you work. Used consistently, this adjustable stool can actually strengthen your muscles and spine – and give you a naturally correct posture. So, you can keep moving, even when you can't go anywhere.

See LIDKULLEN sit/stand support
A good night's sleep for a better tomorrow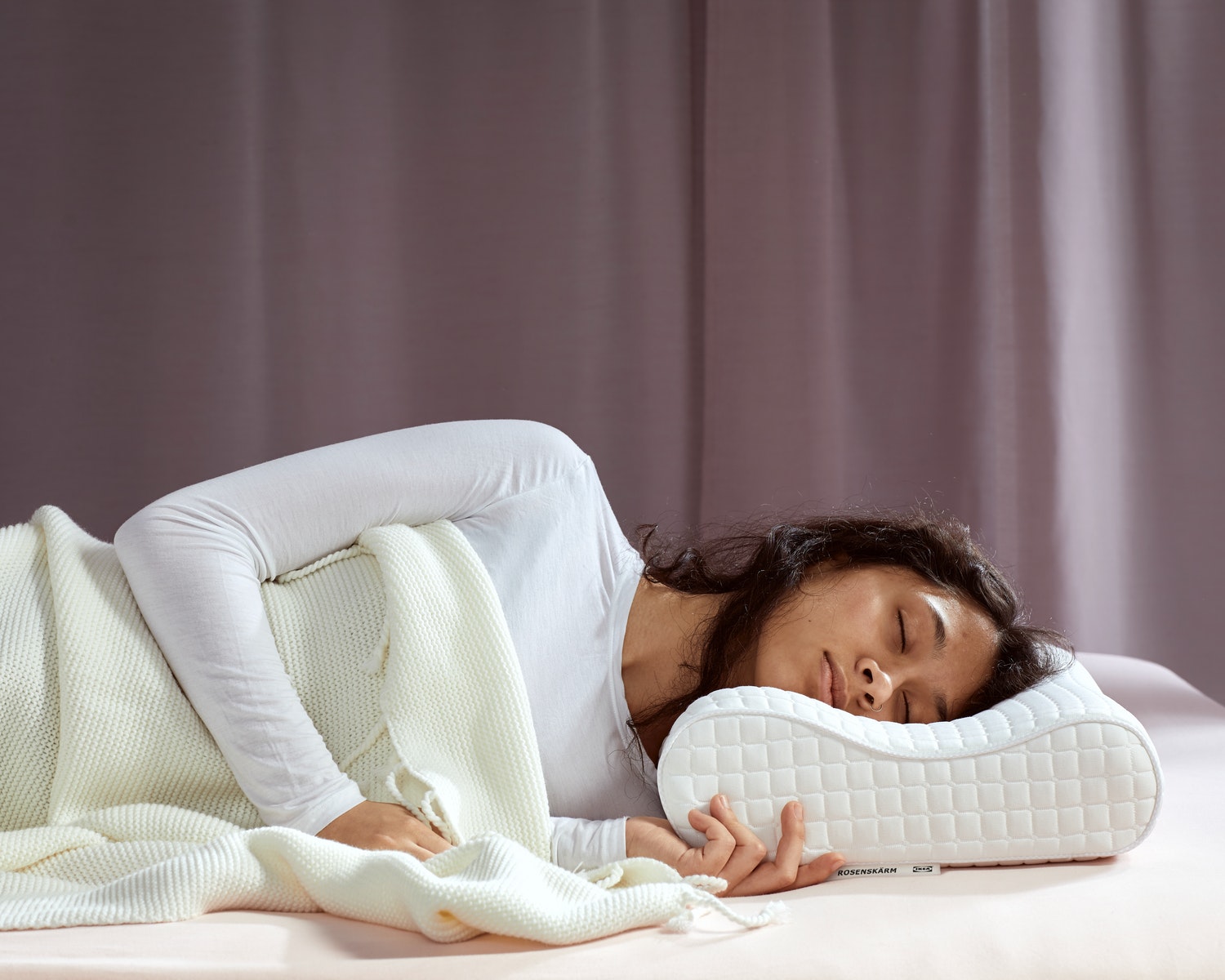 Experts advise that adults need 7-9 hours of sleep each night for good physical and well-being. Children usually require an hour or two more for their growth and development.

Often, lifestyle or environmental factors can interfere with the amount or the quality of sleep that you get. Finding ways to manage stress and to achieve a better work-life balance can be vital. In your bedroom the light, comfort, sound, air quality and temperature all need to be at the right levels to encourage a good night's sleep.

Is your mattress too firm – or too soft? Have you considered an ergonomic pillow? Perhaps blackout curtains and dimmable lighting can help you to wind down more easily. A rug or two might dampen unwanted sounds, while some green plants can cheer up the room.
For your everyday well-being
Small changes to the way you sit and improvements in the quality of your sleep may help to prevent future health problems. Here are a few product ideas that can make a difference in your home.
Explore easy and affordable ways to live a more sustainable life at home
Do you need some help?