You can now search for IKEA products using an image
How does it work?
Upload an image of a piece or combination of furniture
Your privacy is really important for us! Please, do not upload images with people.
View results of similar or different products
The products that will appear in the results list will be either similar or different.
Discover the same or similar products to what you are looking for
You can now find any IKEA product you are looking for easily and quickly using our image search function
Supports JPEG, PNG files up to 5MB
All under one roof: a multigenerational one bedroom apartment
All under one roof: a multigenerational one bedroom apartment
Three generations in one apartment. To some, it may sound like a squeeze, but by carefully planning each space and considering both organisation and comfort at every step, this family doesn't just live together – they thrive.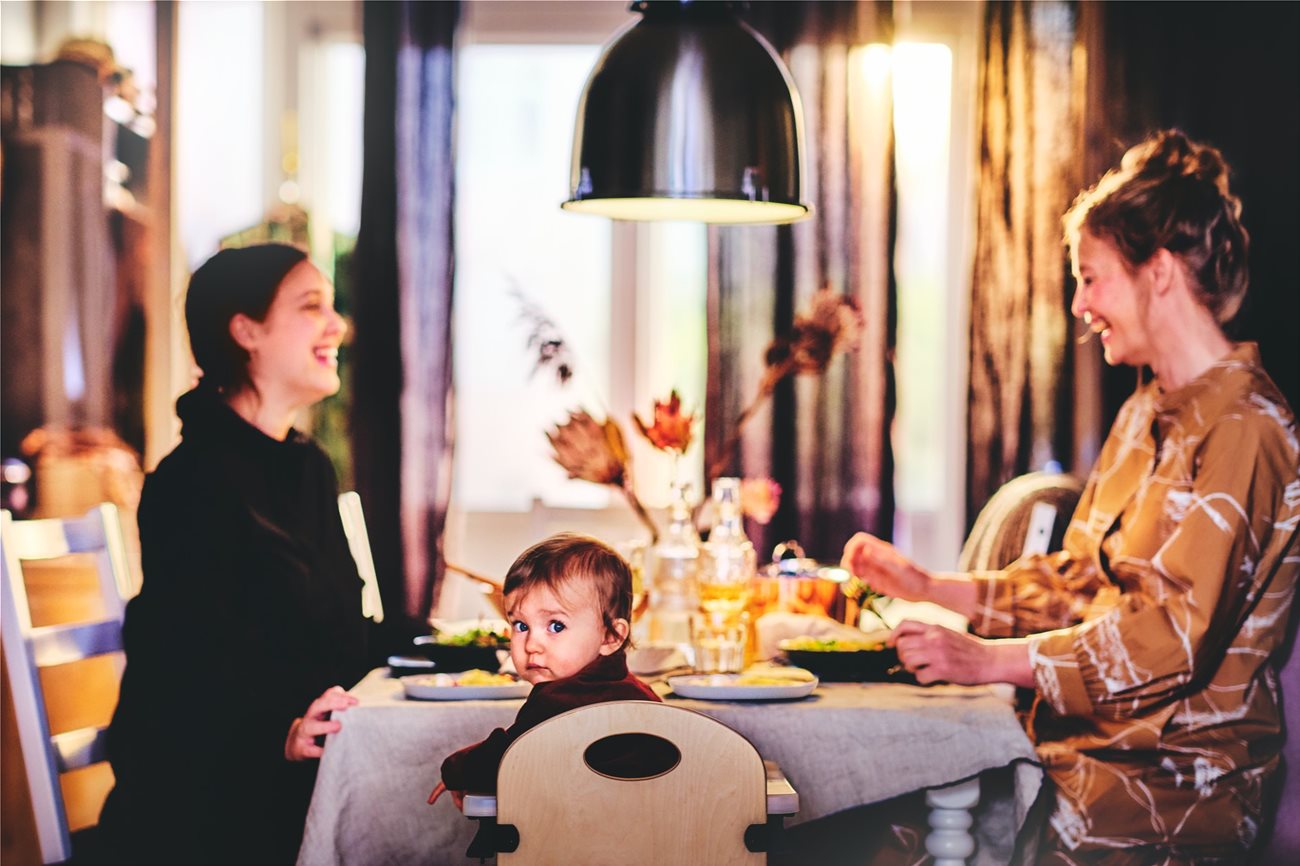 A small living area for a lot of relaxing
Long-time lovers of the quieter life, adding a little person into their home only emphasised the need for a calm, shared space. While total silence is a thing of the past, their living room remains a cosy corner with a welcoming sofa to flop upon, kick up one's feet and slow the tempo after a busy day.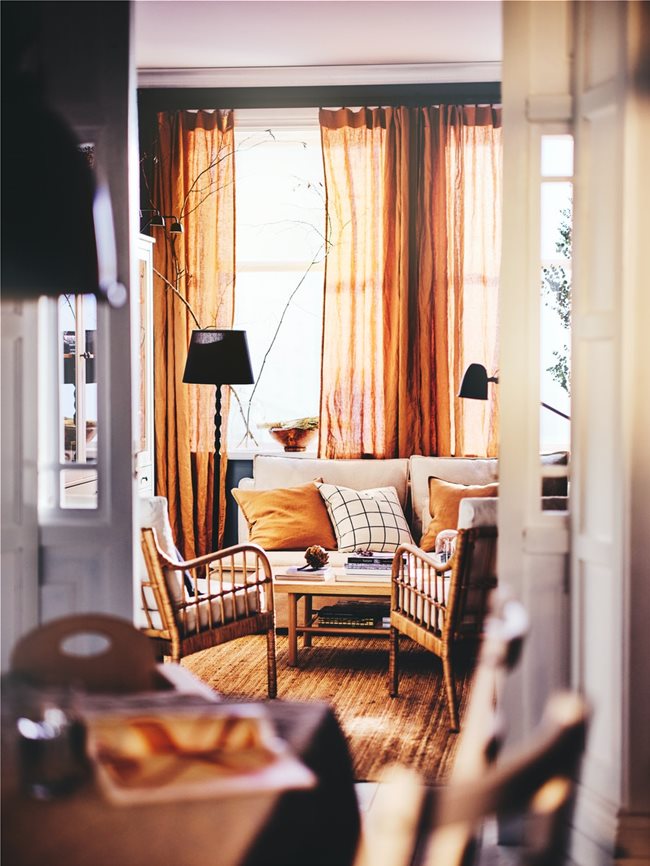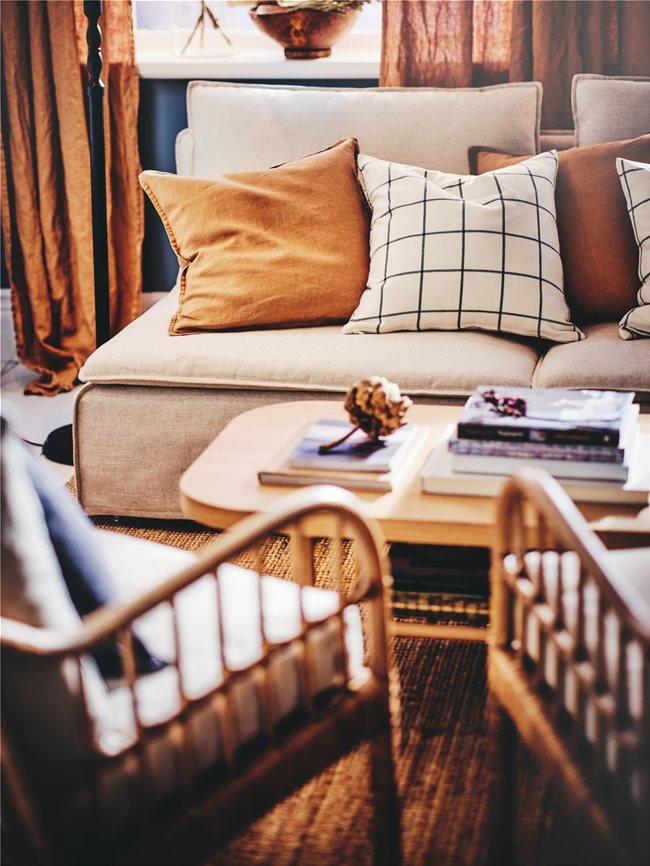 Pull up a seat in a dining area that does it all
Every home has its heart and in this dainty apartment, that's the dining area. With a mix of seating from highchairs to ergonomic, there is space for everyone – and every activity! Display cabinets and framed botanical prints express personality, while multipurpose pieces like trolleys add practicality.
What's cooking in the kitchen?
Life gets busy, but time is always made for a home cooked meal. Sometimes this looks like afternoons pouring over recipe books at the counter, other times it's a quick, nutritious salad. Hooks and rails make up for this kitchen's footprint, meaning every pot, pan and utensil can be grabbed on the fly.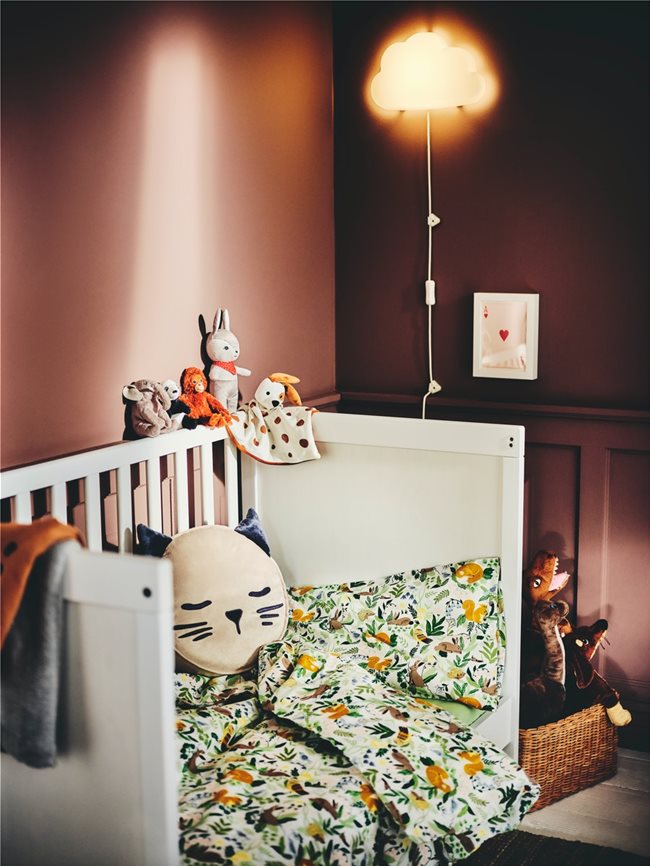 Baby: Off to dreamland we go
In this home, they try to stick to a good bedtime routine for baby. Every night, warm nightlights, cosy bedding and a bedtime story surrounded by her favourite soft toys set the tone for a good night's sleep.
A bedroom to be shared
Before baby came along, her bedroom was a sanctuary for solo pursuits and even though she now shares it with an adorable roommate, its essence remains unchanged. A bed covered in layers of natural textiles makes for a soft landing and a well-organised desk gives her a dedicated zone to catch up on paperwork.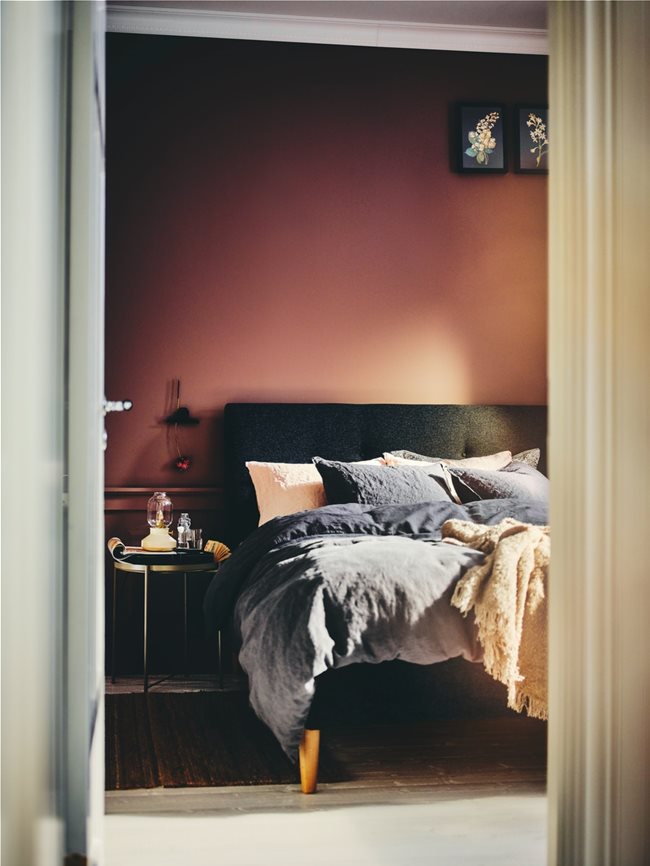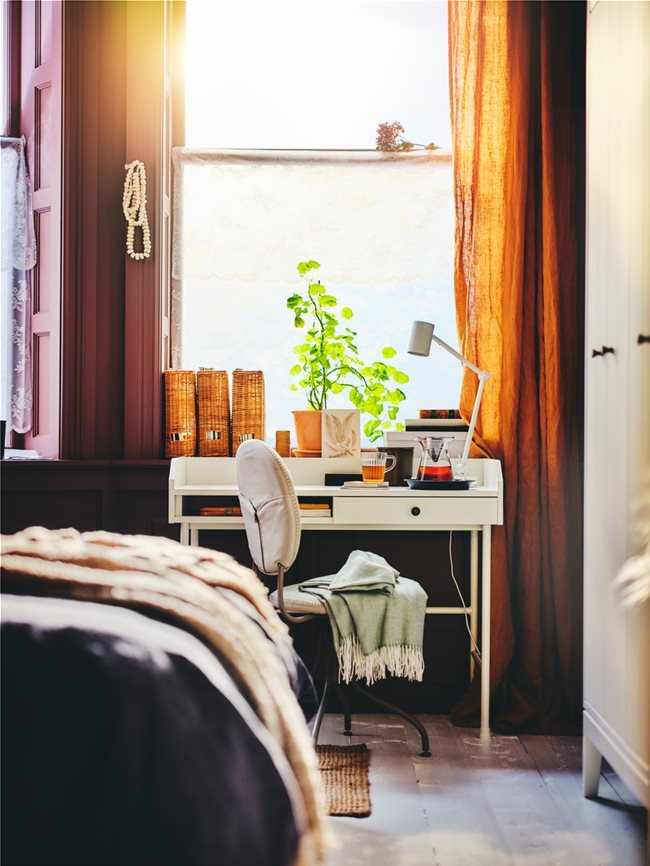 One bathroom for all ages
Shared by all three, turns are taken in the bathroom so that everyone has their own time, finding the things they need in their own dedicated drawers. They're proud that they've created such calm and order with not much space to spare and if asked, they'd tell you that they wouldn't have it any other way.
Do you need some help?